Now & Then Vol. 1 | R&B to Trapsoul
Regular price
$55.00
Sale price
$30.00
Unit price
per
Sale
Sold out
Now & Then: R&B to Trapsoul is our New Sample Pack Concept bringing you 2 Generations of Music Samples in 1. The first volume of this series Takes you from 90's R&B Samples to Nowadays Trapsoul Flips,
In this sample pack, you get access to 139 WAV Loops (Including Melodies, Drums, Vocals, and Bass), 78 MIDIs, and 42 One-shot Drums from both generations
Bringing Full Instrumentation and Live Vocals in the 90s Style, flipped into a Modern Trapsoul with All the original vocals recorded in collaboration with recording artist Bea Kadri, Now & Then - R&B to Trapsoul is like nothing you've seen before, and it stands today as one of our most innovative body of work.
Hip-hop and R&B producers, we all love to sample the gold gems from 90's R&B, But we all know that clearing samples are a headache. So this Pack is here to make your life easier!
And of course, all loops & samples are 100% Royalty-Free!
Total Sample Pack Size: 1.04 GB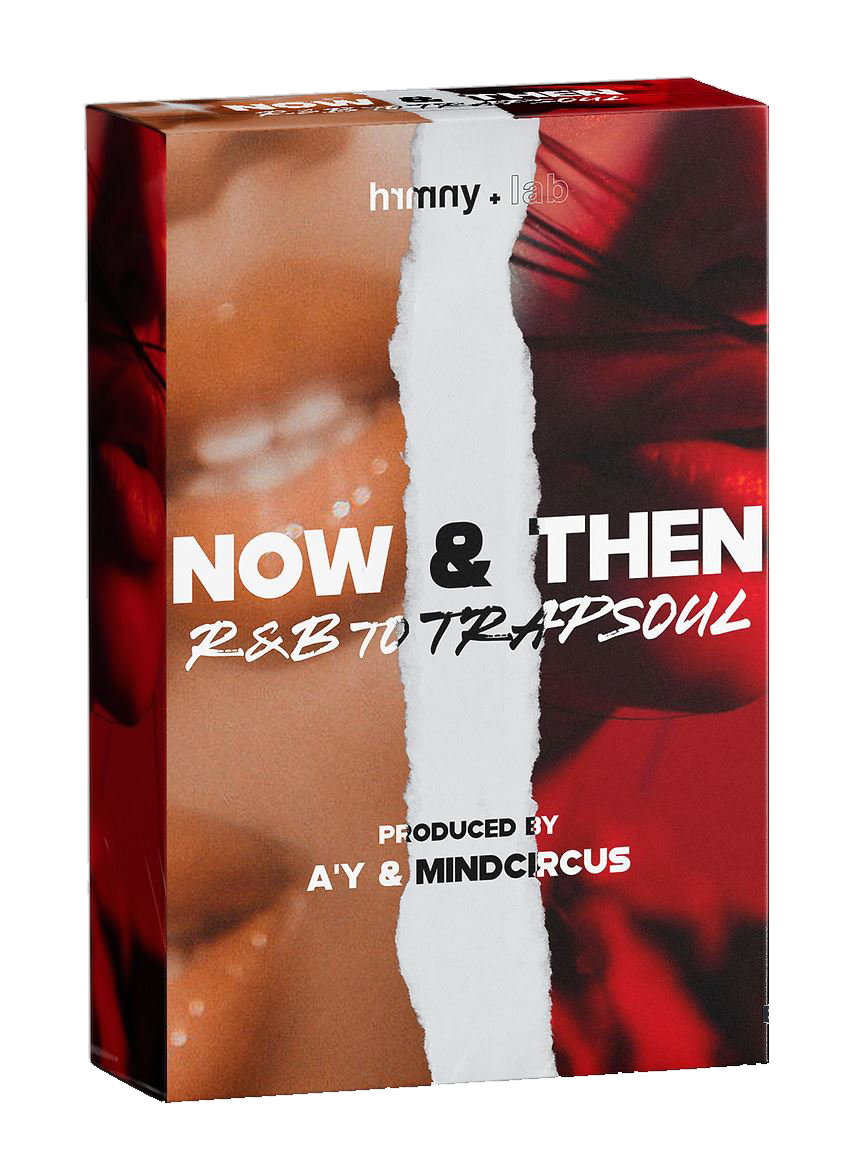 Listen to sample previews from Now & Then Vol. 1 | R&B to Trapsoul
There_You_Go_BbM_69_Sample_VOX
Here_I_Am_Gm_77_Melody
Always_Been_You_Gm_114_Flip_Full
Here_I_Am_Cm_71_Flip_Melody
Always_Been_You_Dm_114_Sample_VOX
Always_Been_You_Dm_114_Sample_Melody
There_You_Go_Bm_69_Sample_Flip_Full
Tell_Me_Cm_93_VOX
Tell_Me_Cm_93_Drums
Tell_Me_Bbm_93_Flip_Full
Make_It_Last_Em_86_Sample_Melody
Make_It_Last_Em_86_Sample_Drums
Make_It_Last_Cm_86_Flip_Melody
Here_I_Am_Gm_77_VOX
What's included in Now & Then Vol. 1: R&B to Trapsoul
| CATEGORY | AMOUNT | FORMAT |
| --- | --- | --- |
| Full Melody Loop | 10 | .WAV |
| Melody Loop Stems | 60 | .WAV |
| Full Drum Loops | 10 | .WAV |
| Drum Loop Stems | 43 | .WAV |
| Full Vocal Loops | 5 | .WAV |
| Drum One Shots | 39 | .WAV |
| MIDI Files | 68 | .WAV |